Full Day of Free Arts & Crafts Tutorials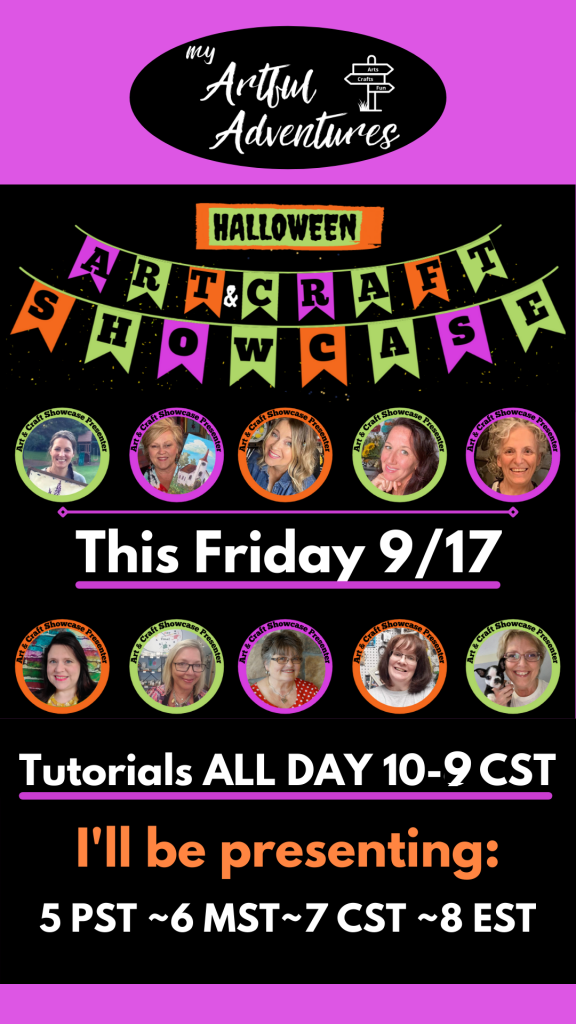 Come join the fun this Friday, September 17th in the Arts and Crafts Showcase Facebook Group. There will be a full day of free presentations by various artists and creators. We will be bringing you new projects you are going to want to create yourself!
We are giving away prizes like art and craft supplies and gift cards to Hobby Lobby, Dollar Tree, and Amazon!
It may seem a ways off today, but Halloween is just around the corner! We can't wait to inspire you, as well as share details on creating some fantastic things to make your Halloween the best yet!
I have already had a sneak peek of some of the projects and I promise you won't be disappointed!
Be sure to join the group early so you are all set for Friday!
Cheers to YOUR Artful Adventures,
Kristie