It isn't hard to make a DIY tiered tray! I have had this on my bucket list of things to make for years! They are perfect for little decor vignettes. They make perfect little seasonal displays. Because the items you use are small, they will be easy to store for next year!
Supplies for DIY tiered tray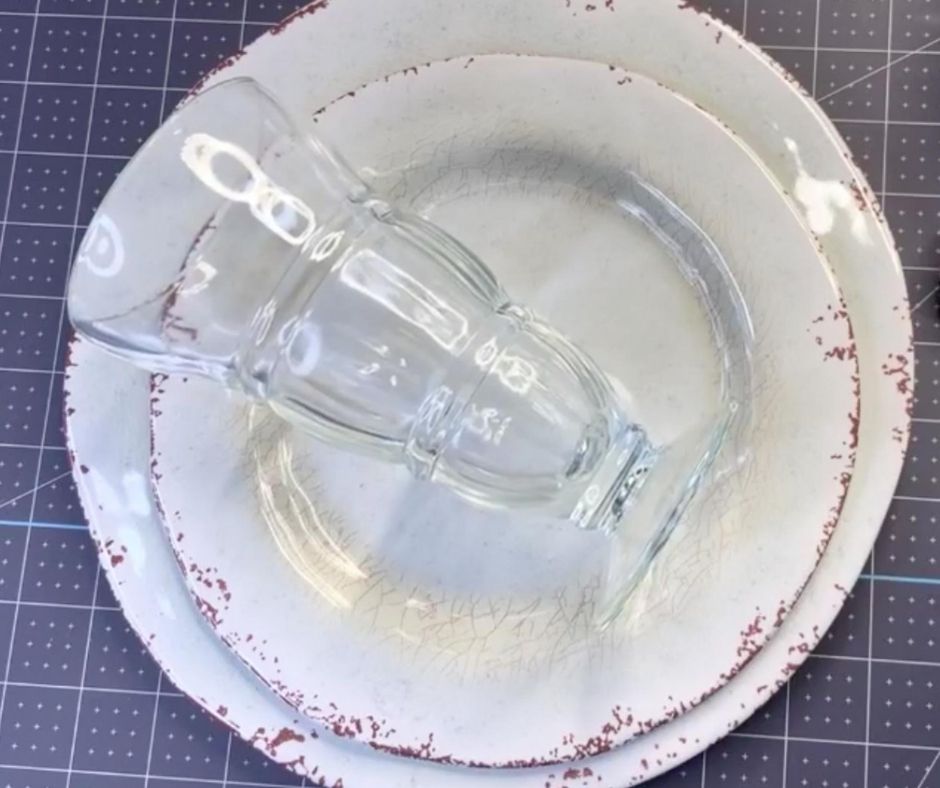 You only need 2 or 3 plates in varying sizes, something to use to separate them, and an adhesive. Stemmed glassware make great separators, but you don't have to limit yourself to glass. You may have items at home you can use, but If not, stop by a thrift shop and see what you can find. I used an 11″ dinner plate and a 9″ lunch/salad plate. Then I realized I had some old parfait glasses that could work. Because the glass was old, it really looked great with the distressed look of the plates I chose to use. A word of advice on the plates: they would work better if they didn't have so much of a raised rim. The raised rim makes it a little bit harder to arrange the small items. Lastly, E6000 is the perfect adhesive for this project.
How to put it together
Make sure your items are clean.
Use Rubbing Alcohol to wipe the areas that will be receiving the adhesive, to make sure they are free from any oily residue, including fingerprints!
Add a small amount of of E6000 to the edge of your separator piece where it will be touching the the plate.
Place the separating piece down on the center of your first plate.
Place adhesive on the other end of the separating piece where it will be attaching to the second plate.
You may want to use a bit of painter's tape to hold your items together, to keep them firmly in place
Let thoroughly dry, according to the directions on the adhesive.
How will you use your tiered tray?
Once you have created your tier tray, you can fill it with small items to create a decor piece, or you can use it to serve food! Remember to hand wash it!
Here is the tiered tray I created and decorated for February.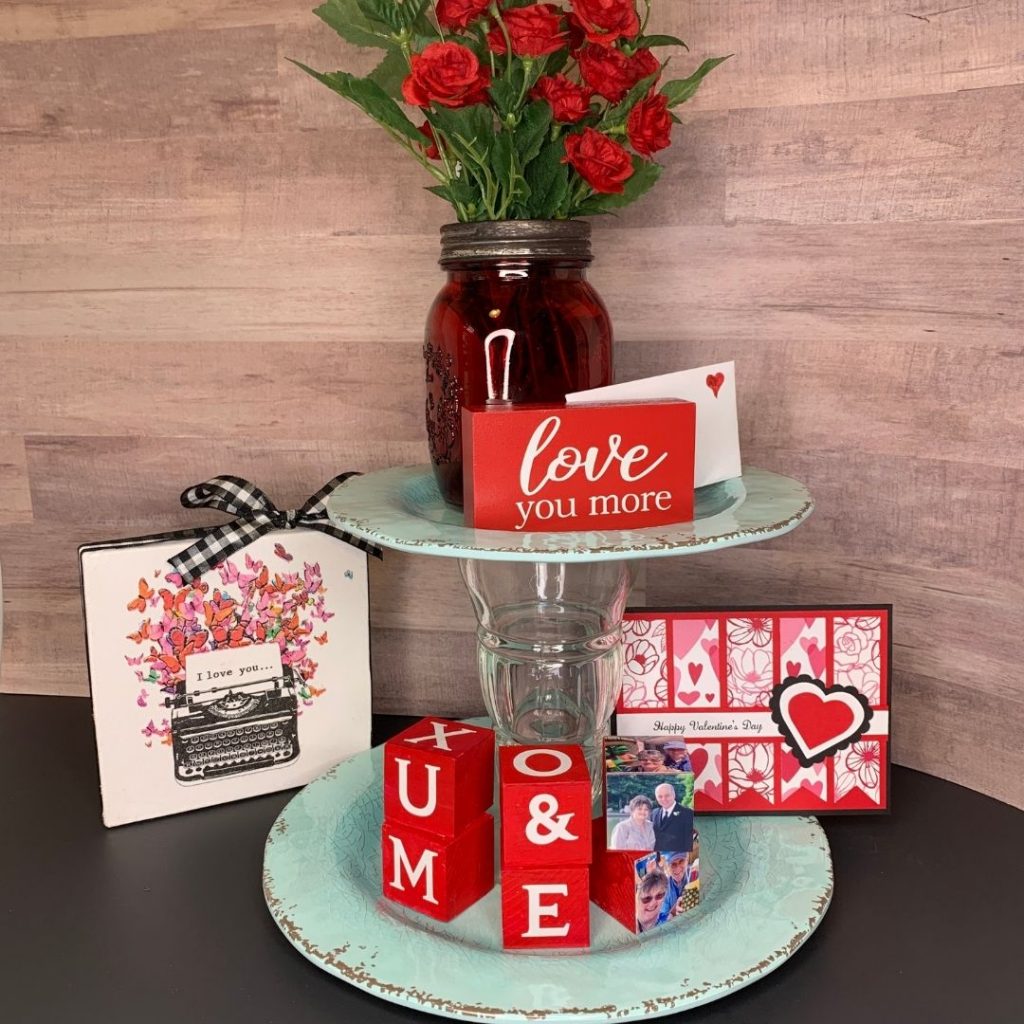 If you create one and post it on Instagram, please be sure to tag me @myartfuladventures!
Cheers to YOUR Artful Adventures!
Kristie