How about some Valentine's Day paint kits? I am calling these the "Fun Size" paintings, since they are 8″ x 10″ paintings. The smaller the size, the more quickly you can complete your project. Some of these are even perfect for kids.
Each paint kit comes with everything to create your own Take and Make masterpiece. You only need to provide water cups to rinse brushes and your place to paint!
"Fun Size" Kits Include:
8″ x 10″ canvas with pre-drawn image
3 paint brushes
Paints
Plate for paint
Paper towel
Disposable apron
Reference sheet
Instructional video access
Five designs featuring hearts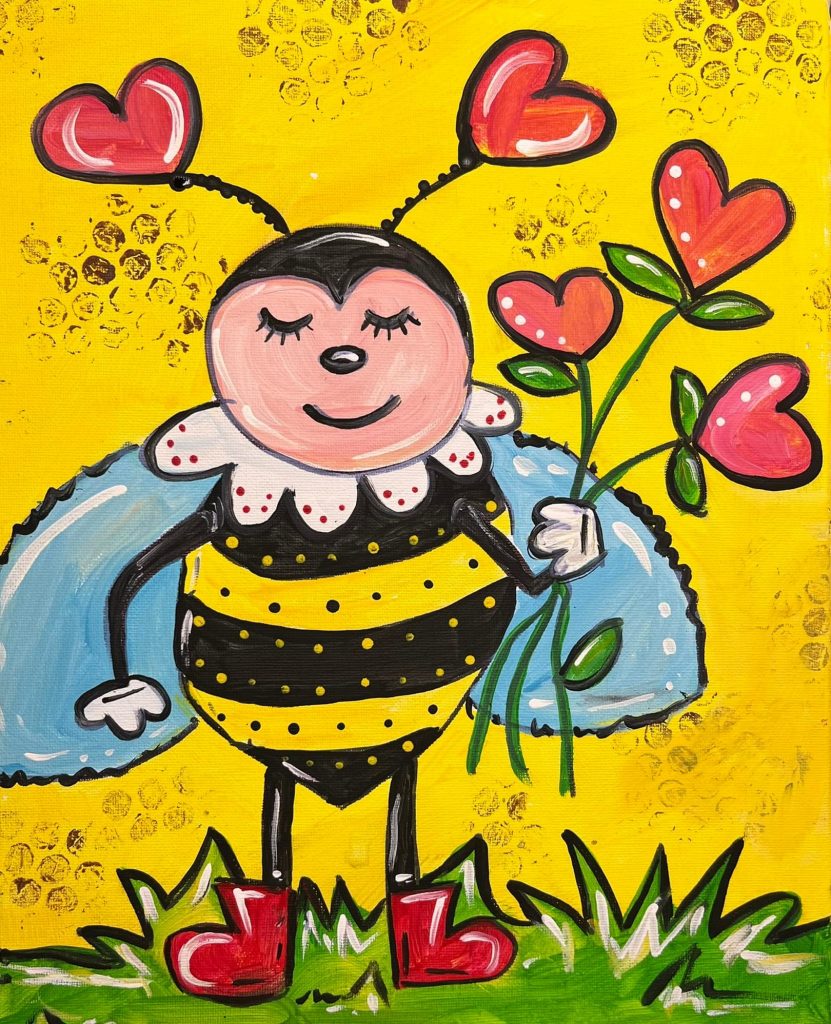 These paint kits are perfect for:
Birthday party-to-go
Adult paint night
Girls night
Fundraisers
Church groups
Scout activity
anything!
How to Purchase
While I am completing my online shop, please feel free to contact me to order any kits. These current kits are the "Fun Size" 8×10 canvases. $15 each plus shipping. Remember, that includes an online video to watch when you like!