It is always a good thing to remember that good things often take time, and what better way to remember than enjoying some time with this simple butterfly coloring page. Just select a few colors and enjoy a peaceful moment.
Enjoy this Friday Freebie. It's a nice lesson to teach children, and a good reminder for adults! Click the link below to go get your own digital download of the page, and enjoy a peaceful moment coloring!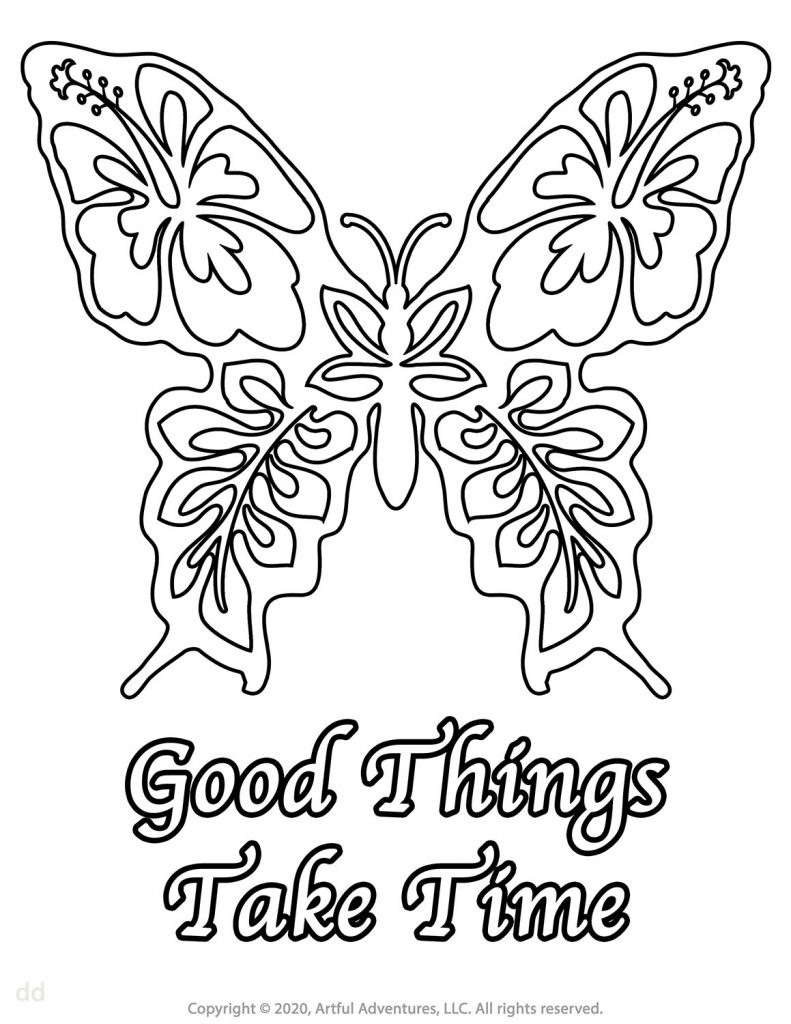 Get your Butterfly Coloring Page by clicking here. It will be a PDF file ready to print to an 8.5 x 11 size page, so feel free to resize to the size you would like.
Cheers To YOUR Artful Adventures.
Kristie