Join us as for our interview with Sarah Miller about her artistic journey and what she is currently working on.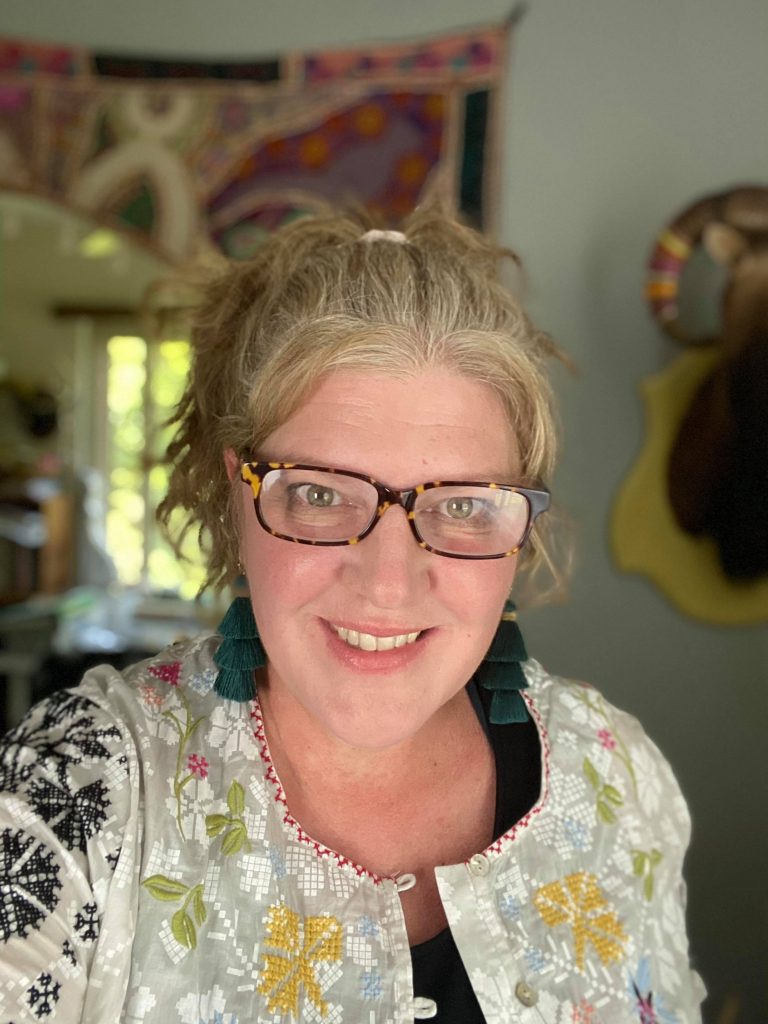 Meet fiber artist, Sarah Miller of MoonForest Studio. She has been turning wispy piles of wool fiber into sophisticated and colorful objects of art through the process of needle felting for over ten years.
Similar to her background in clay, felting is a very tactile process. It allows a piece to develop over time, with the added benefit of immediate color, a huge inspiration!
Sarah has been traveling and selling her work at outdoor art shows for many years. You may have seen her work in the pages of Somerset Studio Holiday or Better Homes and Gardens Holiday Craft.
You can find Sarah here online:
Visit and listen the Artful Adventures Podcast page for interviews with other great artists! I hope you enjoyed listening to this interview with Sarah Miller and learning a bit more about her.
Cheers to YOUR Artful Adventures,
Kristie