Join us for this podcast episode as we chat with Mychele Boardman.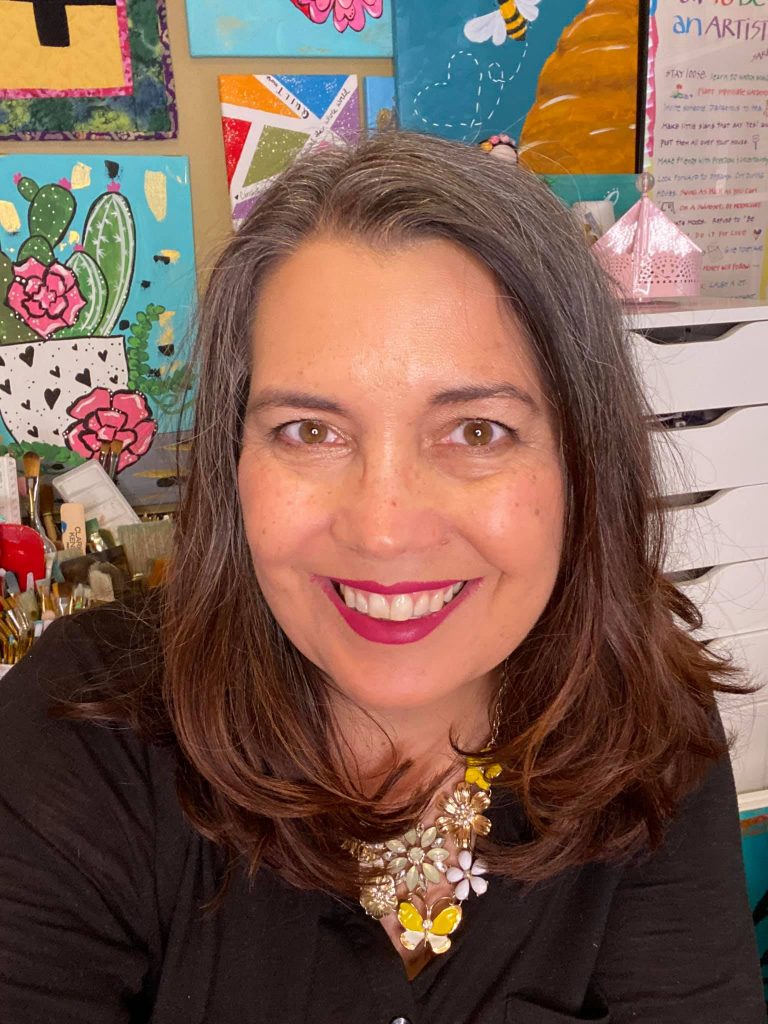 Mychele Boardman from Inner Journey Studios enjoys helping others prioritize self-care through painting. Her work is inspired by the stories within each of us that are longing to be released. Through creative mark making and color she creates art that is a reflection of what lies within, just under the surface of who we are to the world.
Her greatest joy comes from helping others to do the same through paint parties, acrylic fun painting, mixed media art classes, and art journaling classes.
Pop on over to follow Mychele online:
Facebook: Inner Journey Studios
Instagram: @innerjourneystudios
I hope you enjoyed listening to this interview with Mychele Boardman and learning a bit more about her and her creative adventures. Visit the Artful Adventures Podcast page for interviews with other great artists!
Cheers to YOUR Artful Adventures,
Kristie