This week's episode in the Everyday Artist Series of the Artful Adventures Podcast features an interview with Deb Brown. Click below to listen to the interview. The 'Artful Adventures Podcast' is on iTunes and many of your favorite podcast apps. If it isn't on your favorite, let us know so we can try to add it there. Yet never fear, you can always listen to them here!
Deb Brown realized at a young age how much she enjoyed creative activities. As an adult with a busy life and full-time job, she found that love of art again during the most stressful time of her life. She found that it brought her a peace and calmness that she dearly needed. Deb turned that experience into a mission, a community, and a business, forming her business Art, Grace, Paint. She is now helping others find that same stress-free enjoyment of creative time.
You can find Deb online: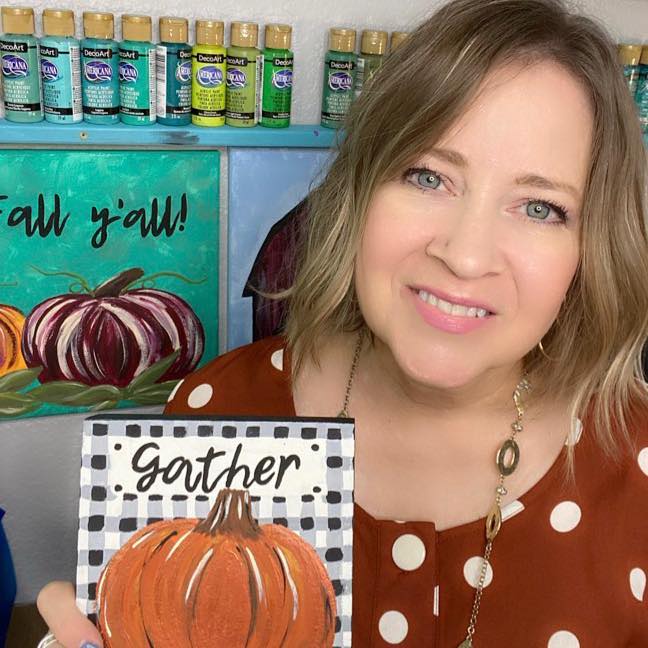 Website: ArtGracePaint.com
Facebook: Art and Grace
Facebook Group: Art and Craft Showcase
Instagram: ArtGracePaint
TikToc: @artandgrace
Get all the scoop at Deb's Link Tree
I hope you have enjoyed this interview with Deb Brown! Podcast episodes release on Wednesdays so be sure and come back! You can also search and listen to previous interviews with other creatives on the Artful Adventures Podcast page right here on this website.
Until next time, Cheers to YOUR Artful Adventures!
Kristie