Painting for fun is a great way to destress and end up with something to add to your decor. Here is a little fall witch and cat painting, and I'm wondering if she is selecting a broom or taking inventory!
Some exciting changes are coming to Artful Adventures, and I can't wait to share them with you. One of those changes is adding painting to our lineup of things we will be doing. That includes live virtual classes!
There will be seasonal offerings available, like this fall witch and cat painting, so you want to keep tuned in! That way, you'll be one of the first to know, when live virtual paint parties are available! When the time is here, grab a friend and join us.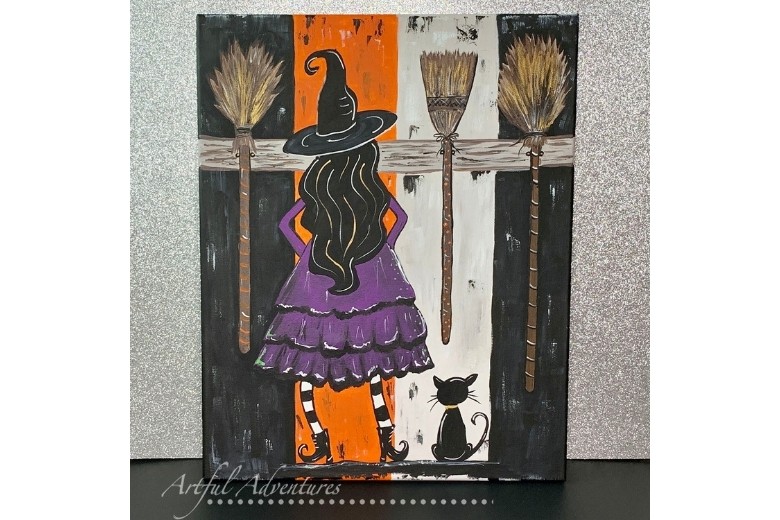 Painting is something that I put on the back burner for years, and years, and years. It feels good to get back to it, and enjoy some good old fun painting. That's the kind of painting we'll be doing, fun art – not fine art. Many of you have had the pleasure of attending a paint party, maybe even a paint and sip party. It is a wonderful way to unwind and enjoy the company of friends and family. Guess what! We can bring the party to you, virtually. It may not be exactly like getting together in person, but it can be the next best thing. More details will be coming, and here is another fall painting you may enjoy, with a Whimsical Owl and Pumpkins.
Be sure to sign up for updates so you Don't Miss Anything!
Cheers to YOUR Artful Adventures!
Kristie